Plum District
This user hasn't shared any biographical information
January 13th, 2011 | 10:27 AM
In honor of Martin Luther King Day, first-time buyers can get an additional 25% off your purchase now through January 17. Just enter promo code plumMLK at checkout! Tell all of your friends!
January 6th, 2011 | 7:00 AM
Plum District is thrilled to be named an Editor's Best for 2010 by Cool Mom Picks. On December 30, Cool Mom Picks announced their "coolest services, sanity savers, and helpful websites for parents." Here's what they had to say about Plum District:
"I anxiously await the daily deals from Plum District, a handy new site aimed at moms like me that makes saving money super easy. So far the deals have been relevant and appealing, including plenty of the small businesses you've seen on Cool Mom Picks." -Kristen
Thank you to Cool Mom Picks!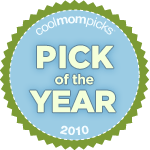 January 5th, 2011 | 1:29 PM
As you probably know, we ran a "deal" with Big Brothers Big Sisters from December 25 thru December 30 to raise money. Thank you very much to the lot of you that made donations via Plum District! Big Brothers Big Sisters was quite pleased with the results, and we are happy to announce that Plum District will be matching your donations dollar for dollar!
December 29th, 2010 | 10:52 AM
Thank you to all of you who were able to purchase our great deal today!
Sorry to those of you that missed it, but it is now SOLD OUT.
December 16th, 2010 | 5:00 PM
As Megan talked about in her post back in October, "For Moms, By Moms," we are recruiting Moms to build Plum District in their local communities. Our District Representatives are Moms who are sourcing deals in their local communities and bringing them to Moms like you.
To showcase the hard work these Moms (and a few Dads!) are doing for Plum District–and to make our deals more personal for you–we have launched a new feature that lets you see who sourced the deal, read about why they brought the deal to Plum District, and read and get to know them.
For example, our deal today for Love Reusable Bags was brought to us by Jillian G., one of our District Reps for Orange County. Jillian is featured in the left side of the page, and her story about why she brought this deal is found at the end of the deal page.
Likewise, Margaret G., our Regional Sales Manager for San Francisco and Marin is featured on today's Round Pond Wine Tasting and Appetizer deal. After having a wonderful tasting experience at Round Pond, Margaret tells you why she brought this to you.
Of course, you are interested in becoming one of these District Reps for your local District, let us know!
December 11th, 2010 | 7:19 AM
Great news! Starting Monday (Dec 13) and running through December 24, 2010 you can get an additional 10% your first purchase with Plum District! Just enter the promotion code plumholiday at checkout. Easy.
This promotion only applies to first time buyers. However, for you frequent shoppers on Plum District, be sure to tell all of your friends. If you use our Refer a Friend program to tell your friends, you will earn $10 Plum Dollars when they make their first purchase. Now, that's a Plum Deal.
December 9th, 2010 | 10:56 PM
I was just pursuing our deal calendar for the next week and it looks very exciting, so I thought I would share a little insider information.
For the Casual Gamers
First, we have Big Fish Games coming up tomorrow and Saturday. I'm pretty excited about this one because I've been a casual gamer myself for years. It's my little "me" time away from the world. Whether it's puzzle games, brain teasers, time management and role playing games, Big Fish is your go to source for casual games. They even have computer games for the kids. With our deal, Plum District buyers are getting a 70%…yes, 70%!…discount: $3 for a game (regularly $10)!
For the Readers and News Junkies
We have two great deals coming up next week. For the adult readers, we're going to be offering a great deal on the New York Times. Delivered to your door. With a bonus New York Times tote bag. For the young readers, National Geographic Kids is coming your way.
And More…for Less?
That's just a sample. Stay tuned daily to Plum District. There is more coming: gourmet fruit baskets (the perfect office gift), customized gifts (it is the gift giving season), and much more. A little birdie even tells me that there's going to be special promotion code available to new buyers to get an even bigger discount. Be sure to tell your friends!
November 11th, 2010 | 11:27 AM
Today we made a major change to the way you will receive your vouchers when you purchase a deal. Our goal is to make the process clear and easy and to centralize all vouchers that you purchase into the My Deals page that you can access in your account. Here's how it works (and looks).
When you purchase a Plum deal, you receive an email receipt of your purchase. It confirms the deal that you purchased, the amount that was charged to your credit card, and a big ole link to view your voucher. Here's a sample email:
Clicking the link in the email takes you to the My Deals page. You can also access this page by going to www.plumdistrict.com and clicking My Account in the site header (login first if you are not already). The My Deals page has been re-designed to categorize your vouchers into Available (expiration date has not yet passed and are still available to redeem), expired (those whose expiration dates have passed and can no longer be redeems), Used (those that you or the vendor has "marked as redeemed), and Gifted (those that you sent to someone else as a gift). The new My Deals page looks like this:
Finally, we have re-designed our Voucher so they look more like….well, a voucher, something that you can print out and take to the business and pay them with and feel like you've been treated to a gift. Here is our new Plum Voucher.
For any deals that you purchased prior to today, your voucher will be in this look, too! Happy shopping and using your new plum vouchers.
November 9th, 2010 | 9:17 AM
Thank you for writing in and asking (and even one who commented on my previous post about the Plum Reward) for it. As a result, we are pleased to announce that the Plum Reward is now available to New York City and San Diego Districts, too!
Ok, Big Apple and Southern California Moms, time to start referring your friends and earning your Plum Dollars. You have until Tuesday, November 16 (or while supplies last) to earn $50 Plum Dollars to claim your reward!
November 2nd, 2010 | 5:45 PM
As a way to thank you for the great buzz you are creating for Plum District, we want to thank our most loyal users by offering a new type of deal: Plum Rewards.
Plum Rewards appears in the right column next to our deal of the day for your District. For the San Jose and San Francisco: Peninsula District, you have the chance to earn a $50 Gift Card to Trader Joe's for $50 Plum Dollars. If you are in Los Angeles or Orange County, you are eligible to earn a $25 gift card to Jack's Surfboards. Until you earn the necessary Plum Dollars, Plum Rewards appear as locked.
Once you earn the minimum balance of Plum Dollars necessary, the Plum Reward is unlocked….
…and you can claim it with your Plum Dollars!
Thank you for buying with Plum District and telling your friends and family. Enjoy your Plum Reward! You've earned it.